American Staffing Association celebrates 50th anniversary!
February 22, 2017 at 6:19 pm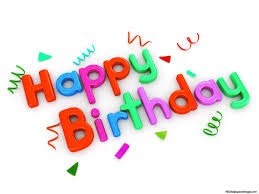 ASA Turns 50 Welcome to the Celebration
On this day 50 years ago, a group of visionary industry professionals gathered in Washington, DC, with the mission of founding a new national association representing the interests of firms specializing in temporary help services. On Feb. 24, 1966, official articles of incorporation established the Institute of Temporary Services. The very next year, ITS held its first annual convention in Washington, DC, and produced the association's first member publication, the ITS Newsletter.
Five decades later, Staffing Today is pleased to share the news about this anniversary celebration with a special look for today's issue, which will appear throughout this commemorative year. ASA has launched a special anniversary section of its websiteamericanstaffing.net/ASA50featuring historical timelines of events, clippings and articles, photos, and much more. Visit the site today to see a video message from ASA president and chief executive officer Richard Wahlquist. You can also share your comments, stories, and upload your own photos via the websiteand share content on social media. Use the hashtag #ASAturns50 on Twitter andInstagram. ASA looks forward to celebrating with you!
At Client Business Services & Associates, we take great pride in helping our clients fill open jobs. If you're looking fill your job orders with great talent,
please contact us today.
By Gregg Dourgarian
CEO/founder of Aida Creative. Founder, Chairman and Owner of Tempworks Software, Inc. Author of Supertrace, an airline software system used worldwide.
Related