Government Staffing and Recruiting Services
As a leading government recruitment agency in Washington DC,  Client Business Services & Associates, LLC focuses on meeting the needs of federal, state, and local government agencies We provide quality staffing solutions that boost productivity, increase efficiency and decrease costs.
Some Past Performance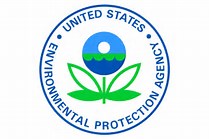 Certifications



Supplier Diversity Program
Our supplier partnerships include women, minority, veterans, disadvantaged, disabled and small business owners. Together we provide quality diversity services and solutions to businesses, and opportunity to the community.
We bring experience working within administrative hiring regulations, helping you to:
Add skill and flexibility to your workforce
Fill in for short-term absences
Complete long-range projects
Remove barriers to employment
Learn more about our public sector solutions.
NAICS codes we cover:
561320 Temporary Help Services
561312 Executive Search Services
541214 Payroll Services
541611 Administrative Management and General Management Consulting Services
541612 Human Resources Consulting Services
541618 Other Management Consulting
541990 All Other Professional
561110 Office Administrative Services
611430 Professional and Management Development Training