Isn't it time you call us?
Developing People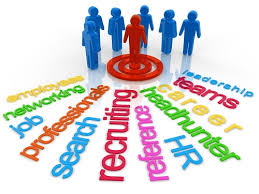 Delivering Solutions
For HR expertise or help finding a great job, trust Client Business Services & Associates, LLC. Staffing & Recruiting Firm. We serve as a trusted advisor to employers and professionals in MD, DC, VA, DE and PA. You want top performers. Talented people with a strong work ethic and strong job skills. People who want to work.
Unlike most other temp agencies in Washington DC, we are a woman-owned company with a WOSB certification, specializing in staffing for human resources, finance, clerical and administrative support, and healthcare. We can help you solve any business or career challenge. We will find great talent for you!
Why partner with Client Business Services & Assoc. Staffing & Recruitment Firm?
We work with top employers throughout Metro Area and beyond, and we can help you find the company that best matches your skills and interests.
We bring experience working within administrative hiring regulations, helping you to:
• Add skill and flexibility to your workforce
• Fill in for short-term absences
• Complete long-range projects
• Remove barriers to employment
• Quick Turnaround
Partner with a leading staffing agency
Looking for talent? Our team of recruiters specialize in identifying talent in various industries including clerical and administrative support, healthcare, and government.
Looking for work? Learn more about our employment opportunities in Washington DC, MD, VA and DE.
So Contact us now to discuss how we can help you solve your workforce challenges.