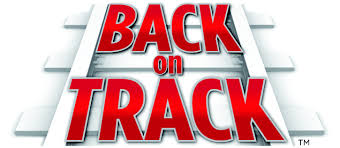 A temporary job can be beneficial to both the employer and the employee. When a company can't afford to take on full time workers, turning to a temp agency that can cover short periods of time is the best option for them. For employees, it can be a great learning curve and can help to advance their career path.
According to CareerBuilder, temporary roles have continued to rise in popularity throughout the years, from 15% between 2009 and 2010 to an impressive 57% between 2009 and 2014. That figure is expected to rise an extra 13% over the next three years.
The world of work is also changing for those in permanent positions. The growth of online platforms have helped to develop a so-called "gig economy". According to the FT, this new economy is helping to develop unique opportunities that will unleash innovation and also change how a job will look in the future.
Speaking of the worldwide cultural shift, Nick Hanauer and David Rolf wrote in the Democracy Journal that the era of the lifetime career is perhaps now gone, having been replaced by a "new economy intent on recasting full-time employees into contractors, vendors and temporary workers."
With temporary jobs becoming more and more tempting, we've taken a look at why they are a good idea and how they can help improve your working mindset.
1. Learning New Skills
Not sure the job is for you? A temporary job offers great flexibility and is the perfect opportunity for you to decide what type of job you want to take on, and what job you don't ever want to do again. You'll get a firm understanding of how that specific industry works, and what skills you'll need to get a permanent position.
When you work for a temp agency, you'll often be moving from company to company based on their individual needs and demands. Use this to your benefit and take the chance to expand on your resume with new experiences. Make sure you make the most of your time and get stuck into every opportunity. By working on short contracts, the amount of opportunities thrown your way will seem endless.
Another advantage is that many temping agencies offer training sessions, so all of their candidates will have up-to-date skills and can use these in a variety of different job roles.
2. Getting Your Foot in the Door
As it's nowadays much easier to apply online, competition for each role becomes bigger. Sometimes, it can be a real struggle to get a career in your desired sector. If you're looking to get your foot in the door of a very competitive industry, then starting in a temporary job may be the best solution.
Employers that use temping agencies are often looking for a quick and easy solution and this can sometimes be your best chance at getting onto your ideal career path. Use the opportunity to prove your worth and show how valuable you are to the company.
With the temporary position under your belt, you will become more lucrative to recruiters when you apply for a similar full-time position. Your temporary role could even potentially lead to a full-time role in the same company should it become available.
3. Networking
It's not who you know; it's who knows you. By temping across a variety of different companies, you'll build up a robust network of contacts. If you continue to perform well at every job, every business will have had a great experience of working with you and this will be useful when one of them hears about a potential job opening.
Not every place of work you temp at will be able to offer you a position at their company, but impress them and they may be able to recommend you to someone who can help you out. Don't come across as the outsider, get involved and join the team in making decisions and socialising. While you may be a temporary worker, you are still a vital part of the team while you're there and the connections you make will be useful in the future.
Establishing good impressions will be something you're able to come back to time and time again, so make sure you always leave the temp job on good terms – you never know when you'll need them.
4. Time to Figure It All Out
One of the many perks of having a temp job is the flexibility that comes with it. While you may not be able to choose your shifts, you will be able to have shorter placements.
Having a flexible schedule and a varied working environment means that you'll be able to do your own thing and have more freedom in how you manage your time – a luxury that many people in permanent positions don't have. You could even use the extra time you have to keep hunting for that perfect job role.
If you're keen on having flexi-time with your placements, make sure your let your agency or boss know about your availability. This will help avoid an awkward situation where you have to turn down an opportunity because you can't commit to it.
5. Confidence
It can be daunting to go straight into a permanent position right after university or after being out of work for a while. Temp positions can be great at boosting your confidence and getting your head back in the game.
The fact that you'll have to adapt to new surroundings and new people in such a short space of time will hopefully have a positive impact on your confidence. You will learn to think on your feet and also to understand how different people and industries work.
This confidence that you gain from your experience in temping can be put to use for the rest of your life, especially when you go to interviews for permanent positions. You will have a better understanding of the world of work.
Starting a new job can be a daunting process, especially when it's in a temporary setting. If you're just returning to work after a short time off or just beginning your venture into the working life, then the prospect of temping can be very appealing. It will help you settle back into the world of work and boost your confidence and skillset. As Ray Bradbury, author of Fahrenheit 451, once said "hard work pays off."
"If you want to be good, you have to practice, practice, practice. If you don't love something, then don't do it."
Have you ever worked for a temping agency? Did it help your career? Your thoughts and comments below please…
Looking for more guidance in your job search? Contact one of our staffing experts today, and we'll work with you to find a new job and meet career goals. We look forward to hearing from you!
Adam Maidment is a Content Writer for Portfolio CBR, providers of compensation, benefits and rewards jobs throughout the UK.