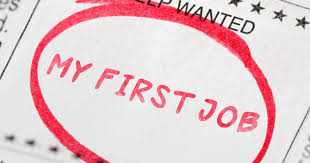 Although there are many reasons why government sponsored tech training fails, the one that stands out in this instance is that by the time the training for a skill becomes institutionalized, the demand for that skill inevitably disappears.
In this case, the kid got trained on some Cisco routing gear. Sorry, but that sounds as useful as learning how to fix the output tray on a fax machine.
You'd be better off training the kid on how to hack the high school pbx, security jobs being in demand and all. That's something unfortunately the high school would obviously be in no position to do.
Much better to take that public money – and it's a fortune – and get it back into the taxpayers hands so that true market alternatives get a shot.
Maybe Mom would have enough capital to launch a business the kid could work in if 45% of it largely weren't wasted away in government spending.
Maybe her kid could code up a new software system for the parent's business. That's how I got one of my first jobs.
Looking for more guidance in your job search? Contact one of our staffing experts today, and we'll work with you to find a new job and meet career goals. We look forward to hearing from you!
By Gregg Dourgarian
CEO/founder of Aida Creative. Founder, Chairman and Owner of Tempworks Software, Inc. Author of Supertrace, an airline software system used worldwide.